"I must not fear. Fear is the mind-killer. Fear is the little-death that brings total obliteration. I will face my fear. I will permit it to pass over me and through me. And when it has gone past I will turn the inner eye to see its path. Where the fear has gone there will be nothing. Only I will remain."
Bene Gesserit Litany Against Fear.
Lego sandworm
Surely Herbert's Dune is to sci-fi what LOTR is to fantasy literature. It's also a true classic and its background of political intrigue makes it reminiscent of the historical novel.
Yes, I know this one up is silly, but I don't feel like inserting here the classic image from Lynch's movie
Frank Herbert's greatness is the creation of a cosmos where everything is distributed perfectly, with characters actually defined, large shades, and a
really impressive
fusion between the feudal nineteenth century with a credible futuristic society.
His prose, simple in appearance, is very rhythmic and descriptive, and the progression of the characters makes us believe that they are really alive.
In the book, Herbert gets quickly rid of the problem of predicting scientific advances by creating a Jihad that removed them (lacking computers, man has to make do with his brain, and discover a whole new universe) and then he proceeds to write formidably one of the more philosophical and mystical novels I've ever read. The always interesting idea of the messiah and legends that always end up happening in one way or another, here are masterfully developed.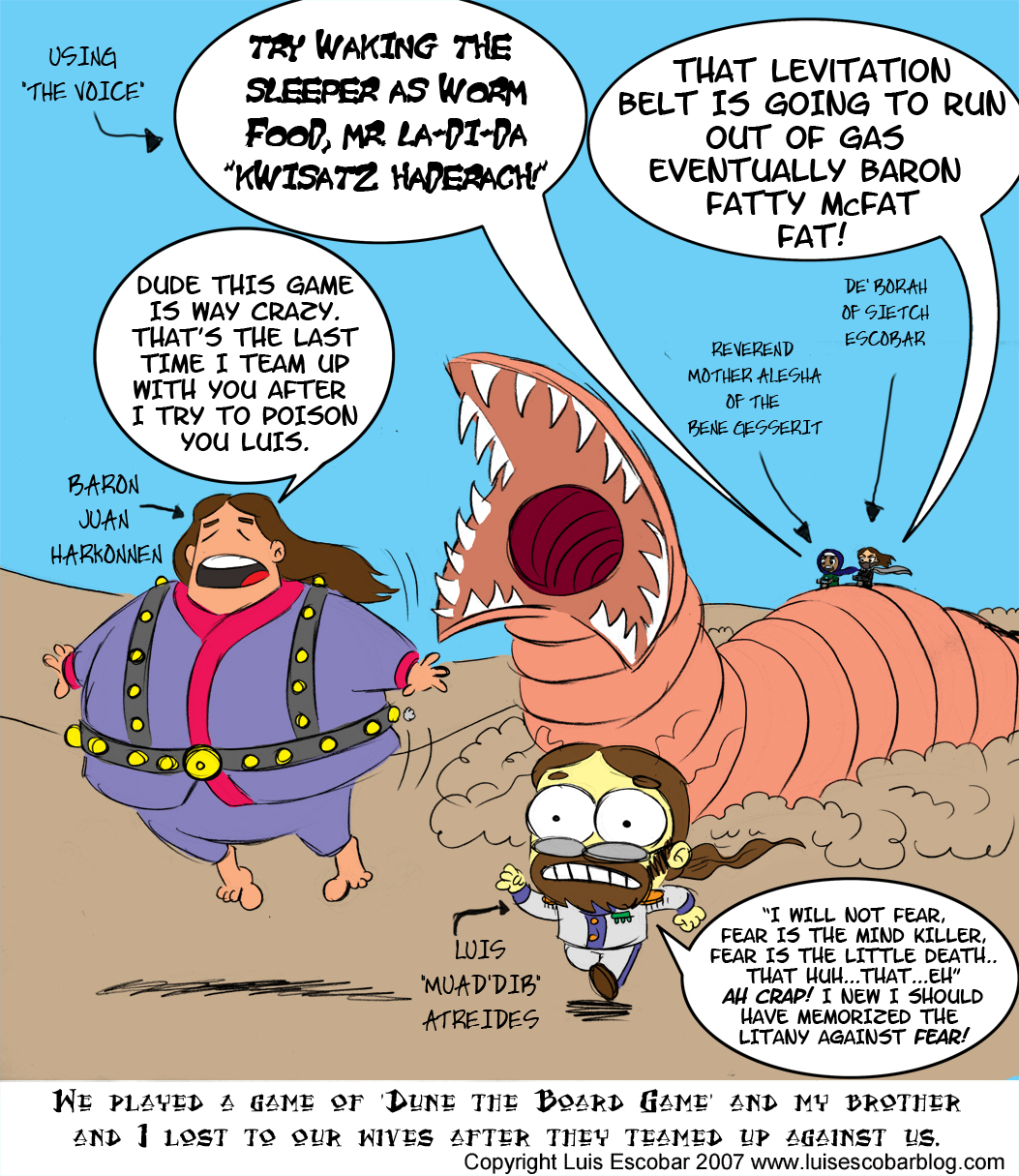 Indisputable masterpiece whose only drawback is an overabundance of continuations of the saga that do not reach the quality of the first books in the series.
And although I've resisted so far to place here those images that everyone expected, I will not hold the urge to leave my tiny tribute to Kyle gorgeuous MacLachlan who we'll always be Paul in my imagination.
To know more (and better):
http://moongadget.com/origins/dune.html